Warner Brothers has just released a trailer for the LEGO Movie!

The film is out in February next year. 

 "An ordinary LEGO minifigure, mistakenly thought to be the extraordinary MasterBuilder, is recruited to join a quest to stop an evil LEGO tyrant from glueing the universe together."
Looks good. Did you make this?

__________________________________________________
If you should go skating, on the thin ice of modern life...
-Pink Floyd "The Thin Ice". The Wall

Everybody needs somebody to love.
-The Blues Brothers "Everybody Needs Somebody". Film Soundtrack

Living is easy with eyes closed, misunderstanding all you see.
-The Beatles "Strawberry Fields Forever". Magical Mystery Tour

See me, Feel me, Touch me, Heal me.
-The Who "Go to the Mirror!". Tommy

You can't always get what you want, but if you try sometimes, you might find, you get what you need
-The Rolling Stones "You Can't Always Get What You Want". Let it Bleed

An open letter to the snotty barista at the Coffee Bean on San Vacente Boulevard: I know there were twenty people behind me in line, but I was on a cell phone call with my mother. Didn't you see me hold up my index finger? That means I'll order my soy decaf hazelnut latte in just a couple minutes. So what's with the attitude lady? No tip for you!
-Weird Al Yankovic "Craigslist". Alpocoplypse
JackDawson1010 wrote:Looks good. Did you make this?
No, it is made by Warner Brothers for release in 2014.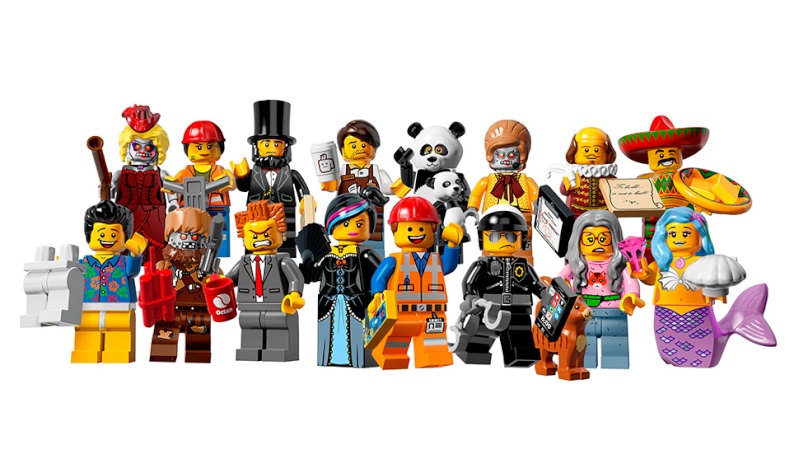 William Shakespeare, Gail the Construction Worker, Panda Guy, Abraham Lincoln, Taco Tuesday Guy, Larry the Barista, President Business, Calamity Drone, Marsha Queen of the Mermaids, Wild West Wyldstyle, Scribbe-Face, Bad Cop, Velma Staplebot, Hard Hat Emmet, "Where are my pants?" guy, Mrs. Scratchen-Post and Wiley Fusebot.


Similar topics
---
Permissions in this forum:
You
cannot
reply to topics in this forum